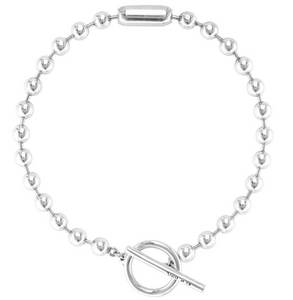 This spectacular silver-plated metal midi necklace consists of multiple beads that culminate in a beautiful closure formed by a circle with UNOde50's engraved logo and a bar. Handcrafted in Spain using 100% artisanal methods.
Size: 15"
Delivery Info: Please allow two weeks for delivery.
Care: Clean with a soft cotton cloth, lightly dampened with warm water and mild soap.